Control room Applied, the monitoring center for industry 4.0
The Applied Control Room is the digital monitoring space where, 24 hours a day, 7 days a week, operators monitor and assist customers who need continuous support on their most delicate activities.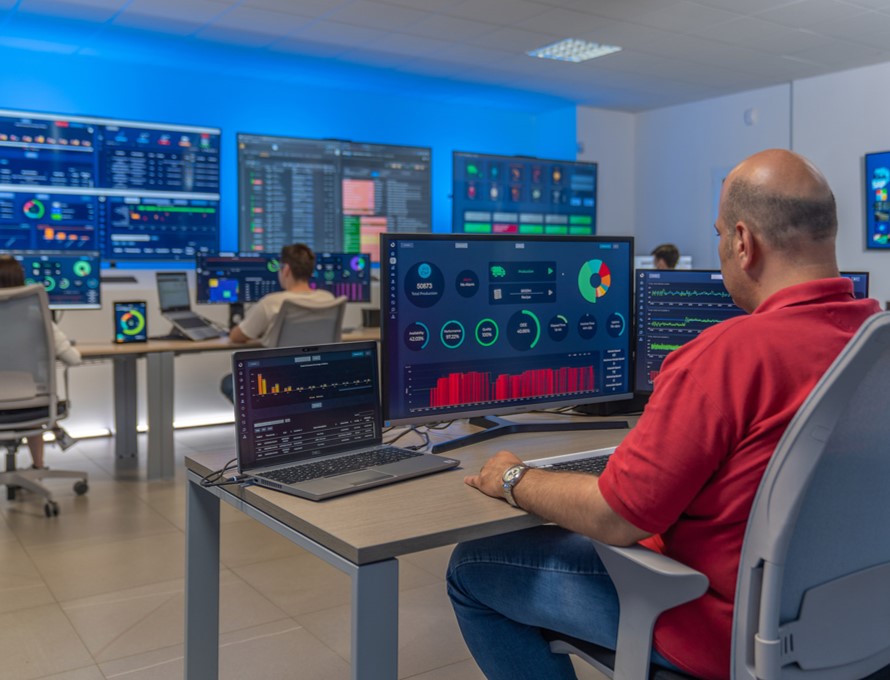 In order to better understand the value and range of applications of this tool we spoke with Riccardo Spisa and Claudio Varignana, respectively IT Infrastructure Manager, and Head of Technology Development at Talea, who gave us valuable insights into the vast world of the Control Room.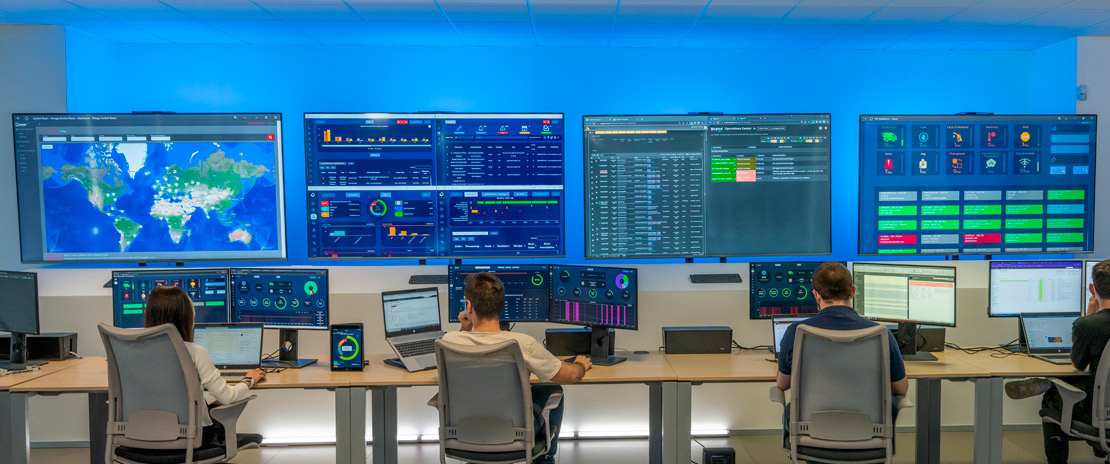 As Riccardo Spisa explained to us, we can bring all the activities carried out by the Control Room into three macro groups: support for industrial machines, system and application support for customers in insourcing and outsourcing and technical assistance on Applied products.

Before analyzing these categories of services, it is important to understand the reasons why a customer may need the support given by the Control Room. The main reason is actually quite simple: a customer may have need for the continuous correct functioning of business critical activities, i.e. those activities that are running 24/7 and which, in the event of errors, could result in significant economic damage.

Support for industrial machines: this service is aimed at our customers who need continuous monitoring of their plants, and in particular at customers who use other Applied solutions such as A4Gate. Through proactive control systems, based on immediate alerts, and preventive control, based on periodic reports and trend analysis, Applied provides its customers with 360-degree coverage of their most delicate industrial processes.
System and application support on customers in insourcing and outsourcing: as Claudio Varignana explained to us, this type of service, which used preventive and proactive control techniques as well, offers to those customers who need to maintain an IT environment in its proper state of operation, a reliable and safe solution. The vertical skills on complex SAP environments, servers, storage and information system that are offered by the Applied monitoring team allow for truly precise and timely attention.
Support and technical assistance on Applied products: this service is aimed at all our customers who need assistance on Applied software and hardware products; some examples of our products which may require this type of support include the remote assistance tools or the Applied training platforms.

To conclude, the Control Room applies ITIL ® methodologies for the management of service delivery processes and adopts the most advanced problem solving practices involving different levels of competence, depending on the issue to be managed.